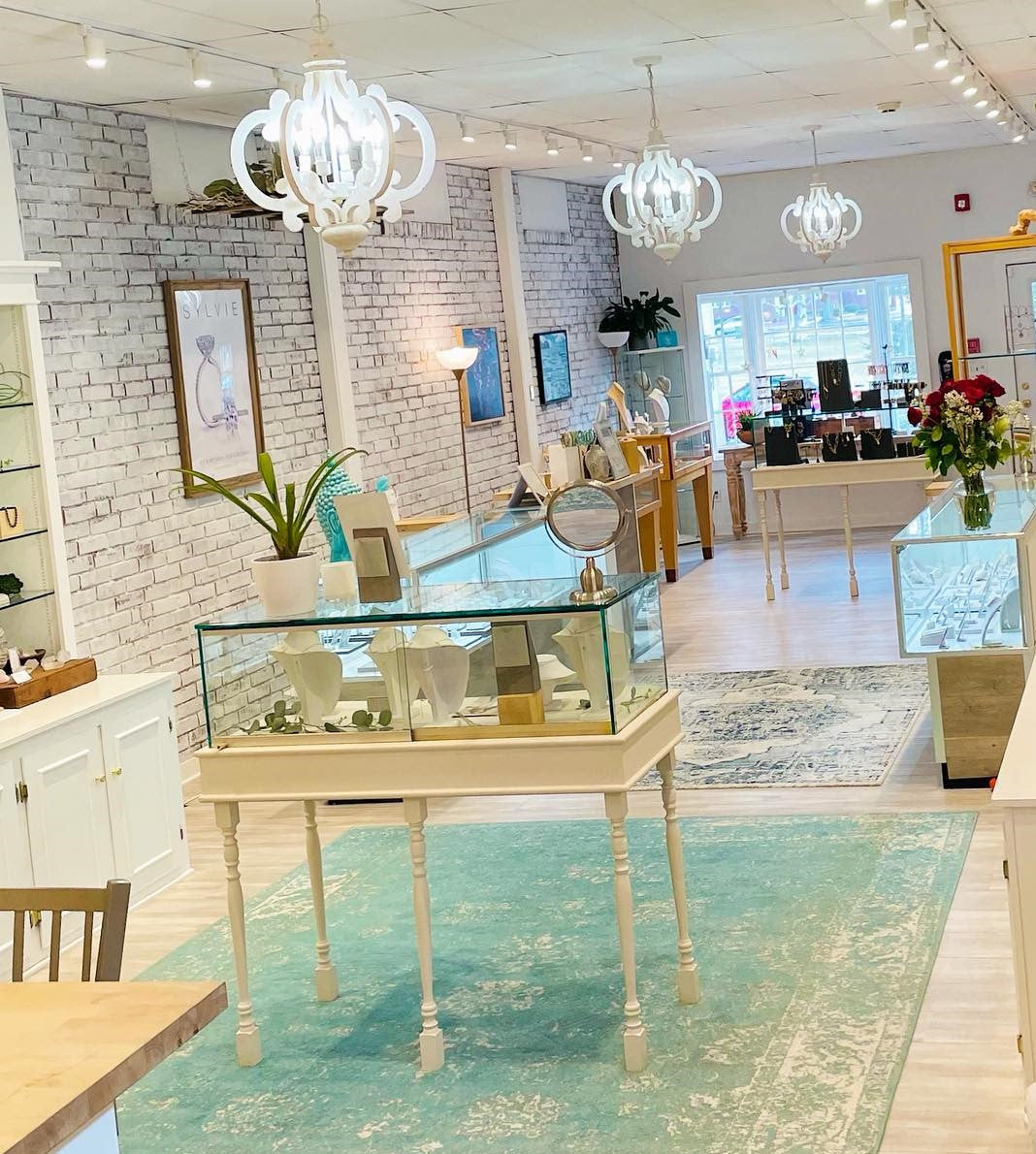 Luxury Jewels with a conscience
At Water Street Jewelers, we celebrate style with a conscious approach by providing a dynamic selection of handcrafted, unique and classic pieces without compromising the well being of our artisans or our environment. Our diamonds are consciously sourced, our packaging is recyclable, and we give back....so that you can wear your jewelry and not only feel great about the way you look, but you can celebrate your positive impact on the world.
Shop with us
Meet Daniela
Daniela, a well versed jewelry industry professional, has specialized in handcrafted inlay and bridal jewelry for the past 15 years. Coming from an arts background, Daniela understands what it means to create a unique piece that fits the needs and desires of her clientele. She also mindfully curates Water Street Jewelers lines, and looks for not only quality, but ecologically friendly and fair trade products.
"Having the ability to be creative and use my hands every day is what speaks to my soul"
~Daniela Balzano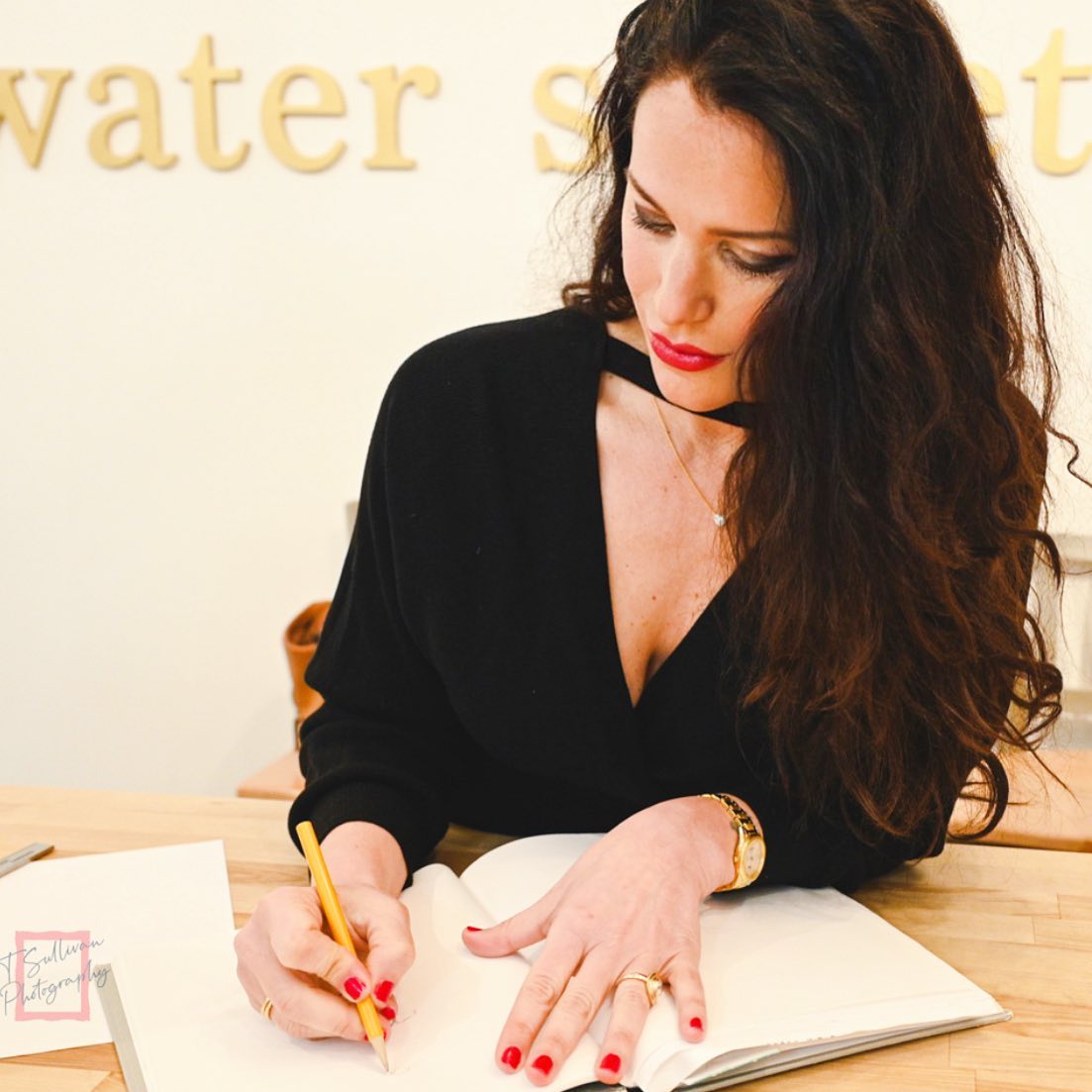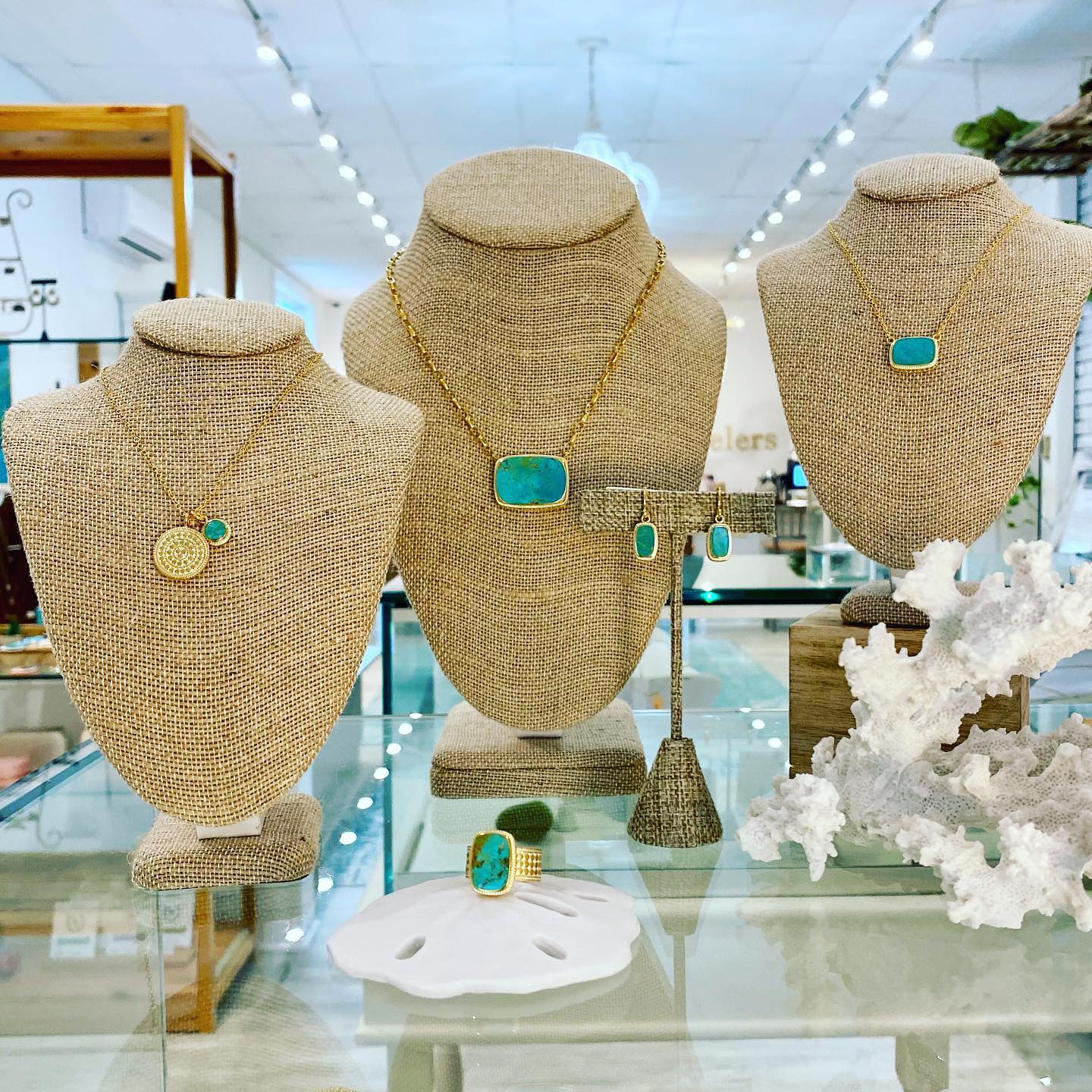 "As you walk into Water Street Jewelers, be prepared to walk in as a customer, but you walk out a friend. The creative mind of Daniela is one of a kind. She leaves a sparkle in your heart and soul. The staff is amazing! You now have become family."
~ Deb Doyle
Meet the Team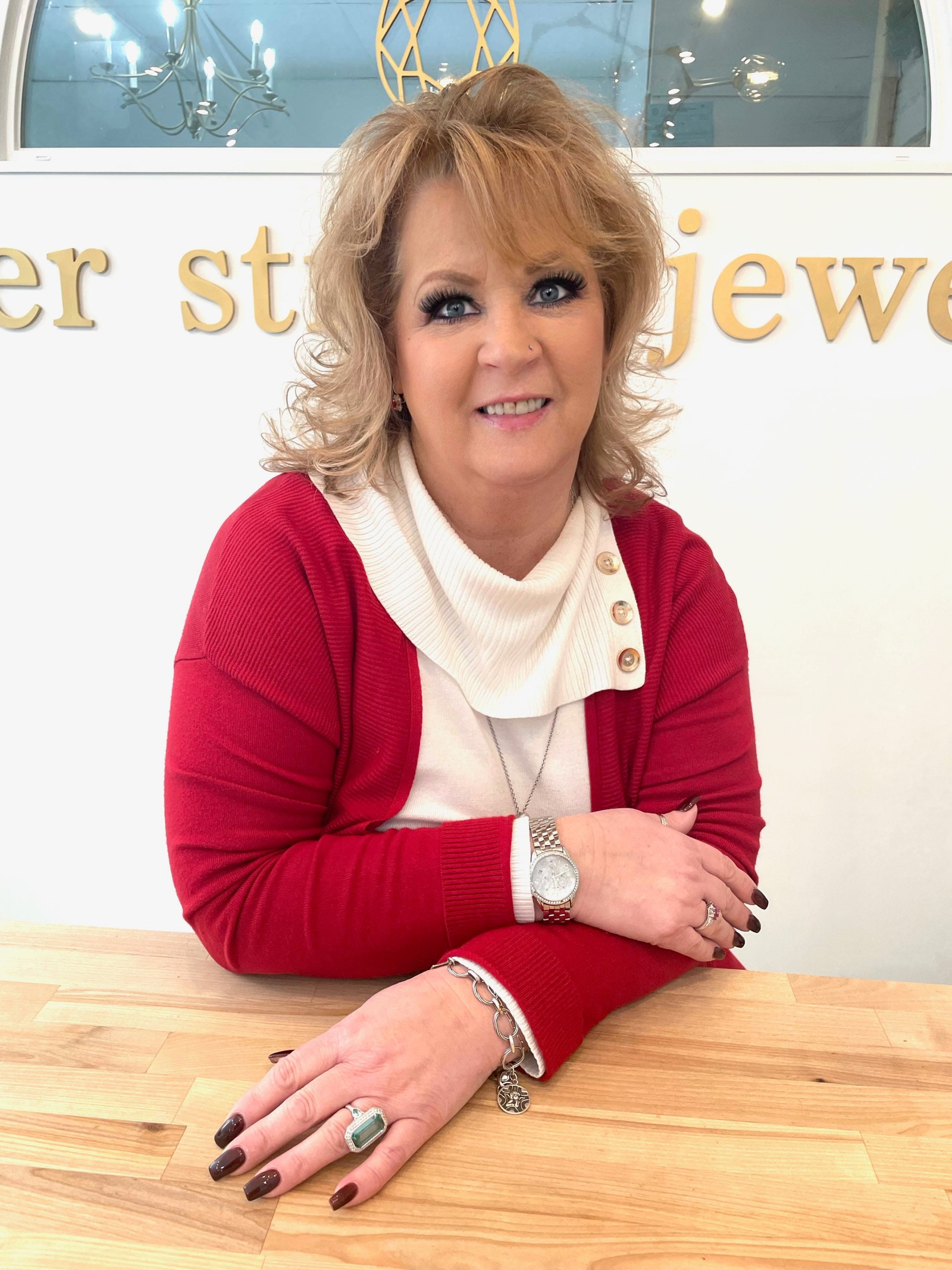 Lisa
Lisa has been a luxury jewelry professional for the past 30 years. She has completed a course with the Diamond Council of America, and loves interpersonal relationships with customers!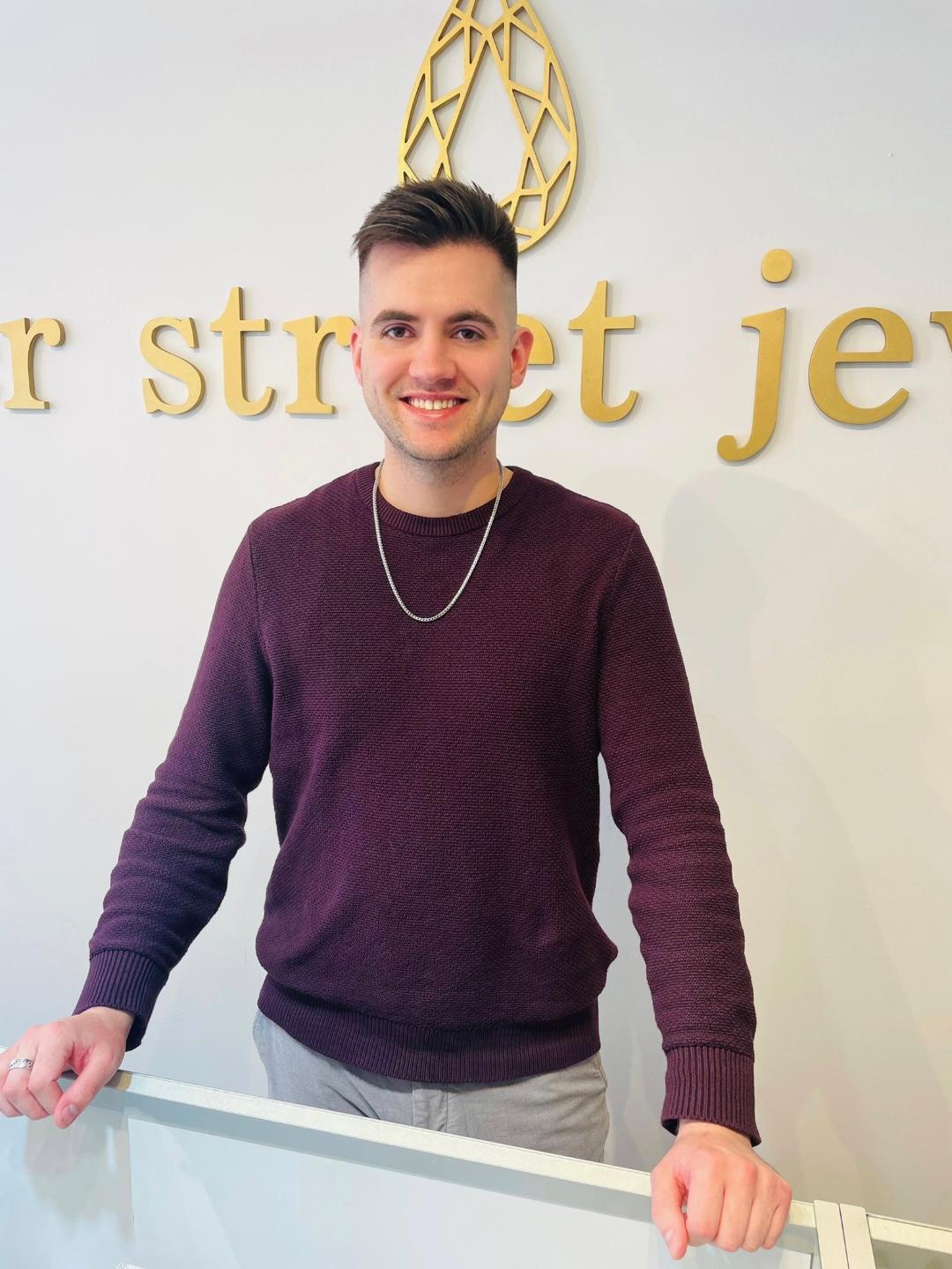 Brett
Brett has been working at Water Street Jewelers for over 3 years. He has a love for Gemology and learning about stones and their properties! He is very detail oriented and enjoys creating meaningful relationships with customers. You will see him on our Instagram and Facebook when he performs "Brett's Bougie Buys"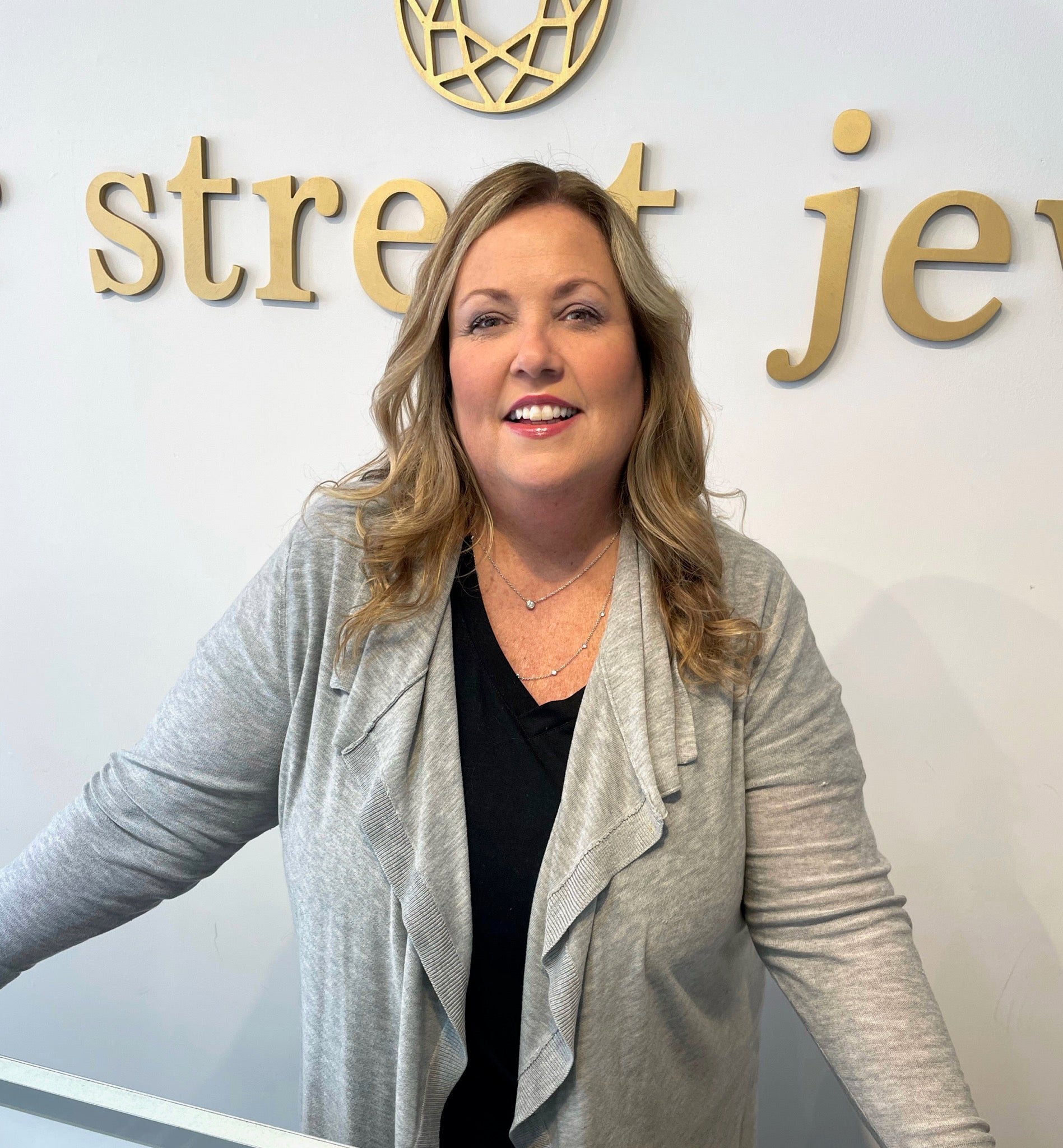 Eileen
Eileen is not only a close personal friend of Daniela's, she has been with our company since the beginning! She is a friendly and warm face and always very engaging with customers! In her free time, Eileen likes to drink wine and sit by the fire...and spend time with her family.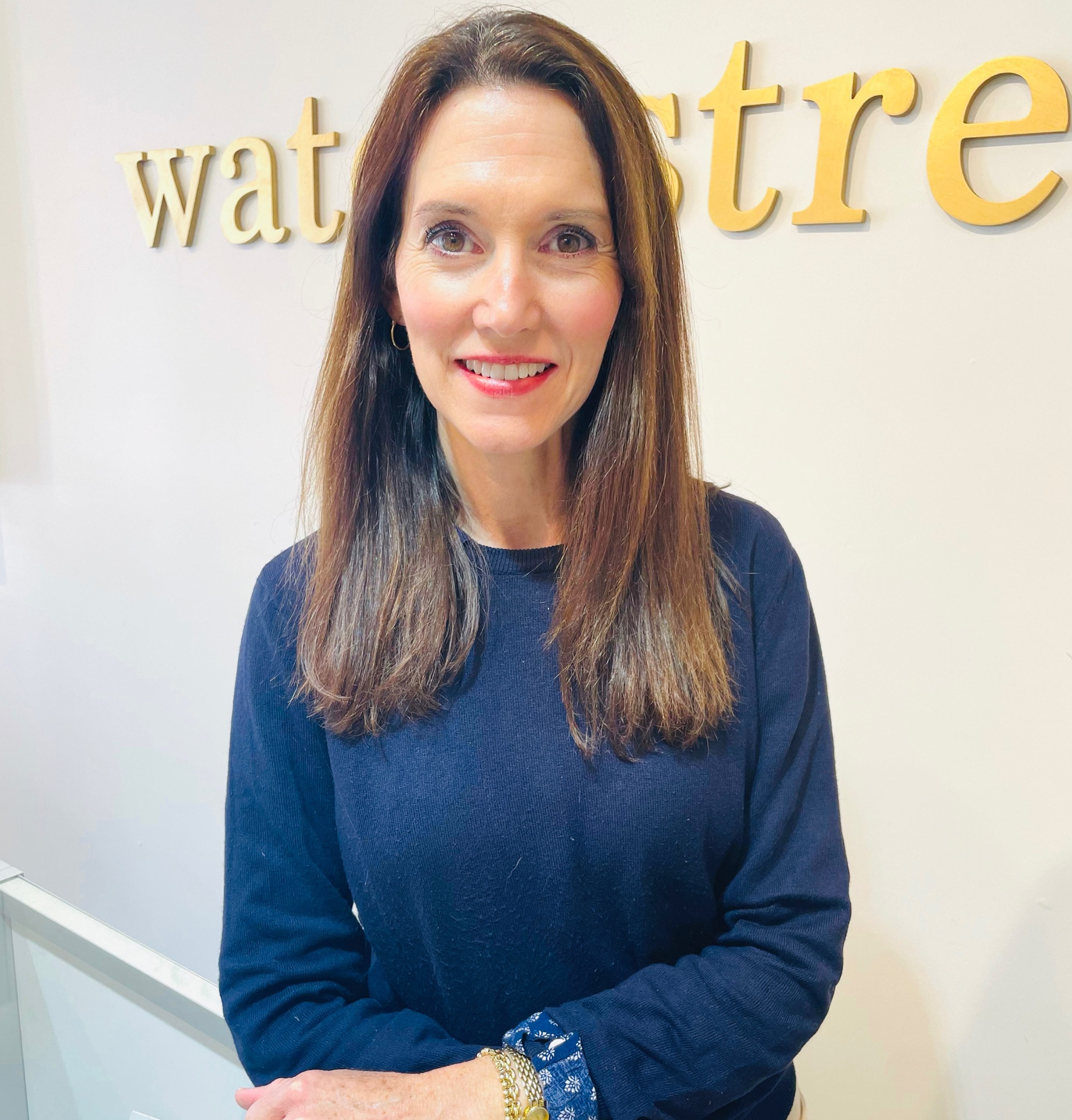 Sarah
Sarah is a Guilford, CT native and an educator in the Guilford School system. She has a love for people and jewelry and can often be found in the Madison location ready to help you with all of your jewelry needs!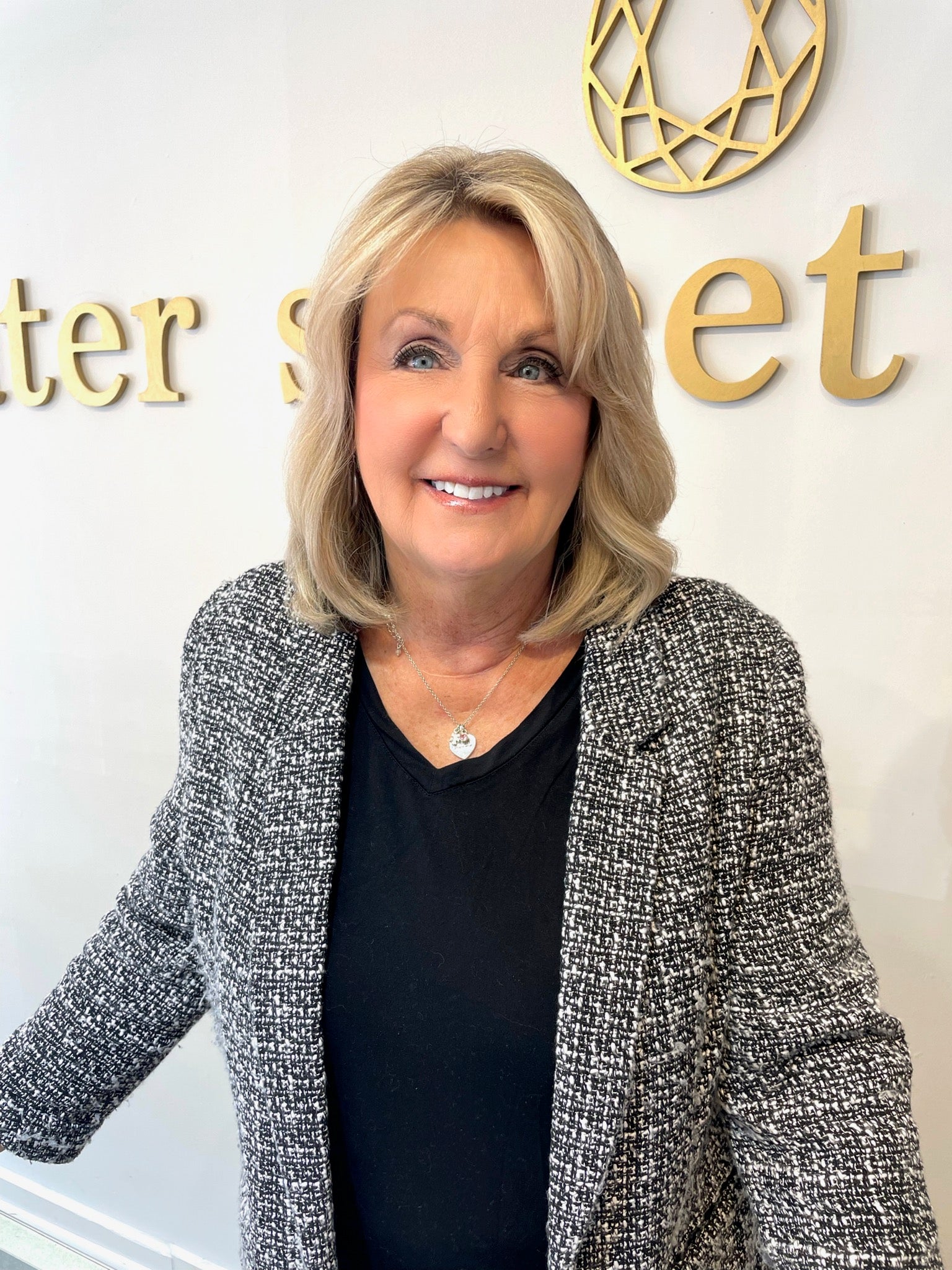 Paula
Paula is also a Guilford, CT native and loves her hometown! She has a knack for design and merchandising, and you can often find her in the Madison location.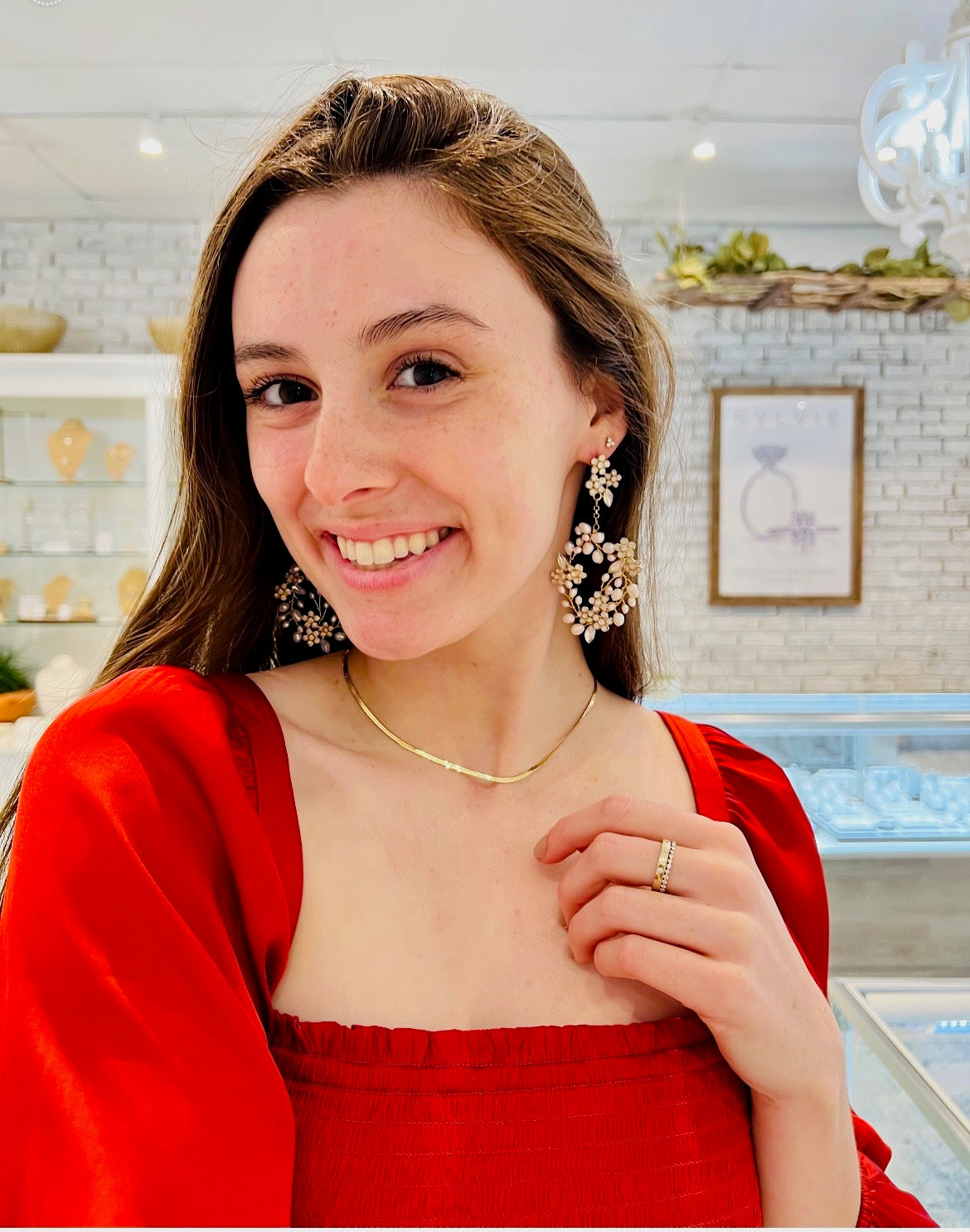 Cassie
Cassie is a creative soul! She served as an intern at Water Street Jewelers outside of high school and has now been with us three years as an associate. She is the beautiful handwriting behind our tent signs, and creates many of our Instagram posts!
★★★★★

I popped in to see if they had a new chain for 2 beloved charms of mine. I've never been in before and it such a lovely store! Lisa helped me and she couldn't have been kinder. I had a budget I was working with and she found me a beautiful new chain and added my charms for me. Thank you! I'll definitely be a repeat customer in this sweet spot!

Erika V.

Branford, CT
★★★★★

I can't say enough good things about Water Street Jewelers! Both locations are as gorgeous as the beautiful pieces of jewelry on display. The variety of treasures available cover all of life's special occasions and those where a little encouragement is in order. My husband purchased a gorgeous and superbly constructed diamond ring for me to celebrate our 20 year anniversary. Missing my sisters during the pandemic, I bought them matching bracelets with a special message letting them know how much I loved each of them. WSJ's repair work is an important part of the services they offer as well. Because I never take off pieces that I wear, they suffer wear and tear. Knowing that I can bring them in and have quality repairs done in a timely fashion gives me peace of mind. The customer service is outstanding. Everyone I have encountered is friendly, patient and knowledgeable. Finally there's something available for every price point. I absolutely love it here!

Antonia K.

Guilford, CT
★★★★★

Love this place! They had a great selection of jewelry and the staff helped me find the perfect gift for my moms birthday. Highly recommended !

Alyssa R.

Bristol, CT
★★★★★

I can't say enough about the selection and staff (especially Daniela) at Water Street Jewelers! It was such a great experience and they had such unique pieces. I will definitely be back for more and have already recommended it to my family and friends who have purchased since!

Maria P.

San Diego, CA
★★★★★

I took my daughter here to get her ears pierced and we couldn't be more happy with our experience! The staff were so sweet to her (she's 6)- she got to hold a special crystal during the piercing, they helped her pick out her first pair of earrings, and they just made a really big deal out of her so she felt super special and grown up. Lots of beautiful jewelry in the store as well!

Katie B.

Connecticut
★★★★★

I had the best customer service experience I have ever had. Such a courteous and knowledgeable staff. I highly recommend Water Street Jewelers

Susan A.

Connecticut
★★★★★

What a wonderful place, Daniella was so empathetic when I told her my necklace with my fur baby's memorial necklace broke. She immediately knew my pain and fixed it within seconds. I highly recommend this establishment and will always continue to do business with them. Thank you again so much ♥️

Anonymous

Connecticut
★★★★★

Super friendly and knowledgeable staff.

Shopping for my girlfriend, and not really sure what would be the best piece for her. The staff took the time to let me describe her likes and tastes, they looked at a myriad of pictures of her that I had, and helped me shop to find something that would suit her perfectly.

They have a very diverse selection, in all price ranges, and I didn't feel I was being driven towards the most expensive piece, but the best one for her. They gave me plenty of space, and no pressure whatsoever to make a decision. I left without making a decision that day, and a couple days later when I came back, they remembered exactly who I was, and the exact pieces I was looking at.

I will definitely shop there again, and would recommend so to anyone looking for something special, and unique that is suited to the individual.

I felt way more comfortable there than any jewelry store I have shopped in before, and it was a million times better than trying to pick something out on line.

Christopher C.

Connecticut
★★★★★

Amazing first experience shopping at Water street jewelers in Guilford! Very nice staff, beautiful jewelry.. You will not be disappointed!

Mike C.

Connecticut